It's shoe giving time in November!
Last day, Tuesday 11/30, to collect 4,000 pairs.
Collection bins are located in each class, MH school entrance and at the MH community clubhouse (previously MH fire station).
---
WE NEED YOU!
Do you have a couple of hours to spare on Wednesday 12/1 or Thursday 12/2 during parent-teacher conferences?
Sign up to hand out poinsettias at the Maple Hills Fire Station. Shifts are only 2 hours and it's SO easy! Everything will be set up to go! Sign up here: https://www.signupgenius.com/go/10c0544aea722a6fb6-poinsettia
---
SouperHero Staff Lunch
We think our SuperHero Staff deserve a Souper Lunch!
Let's show our teachers and staff how much we appreciate them by providing a warm and comforting soup and salad lunch to keep them going during Parent Teacher Conferences.
Please bring your lunch items to the front office Wednesday, Dec. 1st, between 8:00am and 10:00am.
---
---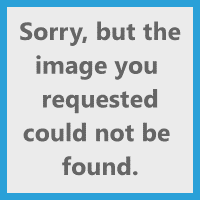 Make a difference – become a mentor in the Issaquah School District!
Looking for an impactful and fulfilling volunteer experience? The Issaquah School District needs people who can support students by meeting with them, at school, during school hours, for 30-60 minutes each week. Mentors are needed at all grade levels.
Mentoring differs from tutoring in that mentoring focuses on fostering positive, supportive relationships which help students develop skills and attitudes (such as resilience, self-advocacy, self-confidence, etc.) to promote academic achievement and success in life. Here is a youtube video that the district put together of current mentors talking about their mentoring experience.
Learn more about the VOICE (Volunteers of Issaquah Changing Education) Mentor Program and submit an application from the Issaquah School District's VOICE Mentor page. Because mentoring is in-person, proof of vaccination is required. Also, you must be cleared with a background check and attend a 2 hour training. Email voice@issaquah.wednet.edu if you have any questions.
---
The Issaquah Schools Foundation Cultural Bridges Family Guide 2021-2022 is now available in an electronic copy, as well as a paper copy. For an electronic copy, please visit https://isfdn.org/cultural-bridges-magazine/. This family guide is offered in Chinese, English, Japanese, Korean, Russian, Spanish, and Vietnamese! It contains lots of useful school-related information from Kindergarten to High School for all families in the Issaquah School District.