---

Reminder: ISD Enrollment Verification Process is Monday, August 8th - August 14th!

Every August all Issaquah School District (ISD) Families need to complete the online Enrollment Verification Process (EVP). This process asks families to confirm that their student(s) will be attending school in the ISD starting August 30, 2022, which in turn helps the district plan for teachers and resources.

CLICK HERE TO COMPLETE THIS PROCESS

---

AUCTION 2023 UPDATE

We are taking PROCUREMENT items and DONATIONS now!!!

Donations can be submitted in writing in the following ways:

1. Online on our auction website

HERE

or

2. By printing the form and sending it through kid mail or snail mail. Donation form can be found

HERE

.

We're also needing and accepting family or business sponsors to donate or underwrite any part of our upfront expenses before the event, caterer, auctioneer, etc. Our goal is to cover most if not all of the expenses from our event, so anything we make the night of is PURE PROFIT! Sponsors will be recognized for their support.

Want to help? Email: maplehillsauction@gmail.com

---

SMITH BROTHERS PARTNERSHIP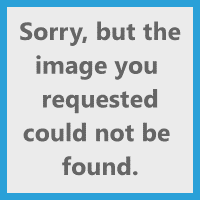 Make a difference – become a mentor in the Issaquah School District!
Looking for an impactful and fulfilling volunteer experience? The Issaquah School District needs people who can support students by meeting with them, at school, during school hours, for 30-60 minutes each week. Mentors are needed at all grade levels.
Mentoring differs from tutoring in that mentoring focuses on fostering positive, supportive relationships which help students develop skills and attitudes (such as resilience, self-advocacy, self-confidence, etc.) to promote academic achievement and success in life. Here is a youtube video that the district put together of current mentors talking about their mentoring experience.
Learn more about the VOICE (Volunteers of Issaquah Changing Education) Mentor Program and submit an application from the Issaquah School District's VOICE Mentor page. Because mentoring is in-person, proof of vaccination is required. Also, you must be cleared with a background check and attend a 2 hour training. Email voice@issaquah.wednet.edu if you have any questions.
---